Why Are Ugly-Hot Guys Trending?
Is he hot-ugly or ugly-hot? Let's find out.
Gettyimages
Lately, social media has drawn attention to celebrities who don't fit the usual stereotype of the Hollywood hottie. Along with recent necessary changes in the industry in favor of diversity—which means that everyone should be able to see themselves represented on the big screen—there have also been some changes in beauty standards for men.
These changes sparked some TikTok theories about how there are two types of guys, "Hot-Ugly" and "Ugly-Hot"—the second one being, strangely, the favorite for many. Ugly-Hot guys then began trending everywhere, and it doesn't seem like the love for Ugly-Hot guys is fading away anytime soon. (There is also the exception that some celebs are just "Hot-Hot"—I know of a few stars who come to mind!)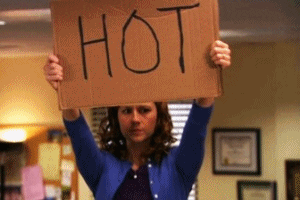 GYPHY
Not only did this idea of Ugly-Hot go viral pretty quickly, it also ended up sending boys into existential crises over whether they were Hot-Ugly or Ugly-Hot. But, to understand which category you, your boyfriend, your crush, or your favorite celeb falls into, we need to define each category.
So, what's the difference between the two?
Hot-Ugly guys are men who fit the beauty standards that society defined long ago. Think guys with blond hair, a perfect nose, a tanned six-pack—basically dudes who look like a Ken doll. They are conventionally attractive . . . and also pretty generic-looking. You probably think they're unbelievably attractive at first, but eventually you might see past their chiseled jaw and sparkly eyes and find something that's missing. Maybe it's their frat-bro personality that you're not vibing with anymore, or their lack of humor, or the fact that, sometimes, "perfect" is actually pretty boring.
Gettyimages
According to TikTok, some examples of the Hot-Ugly man are Zac Efron, Liam Hemsworth, Noah Beck, Channing Tatum, Thomas Doherty, The Rock, and Noah Centineo. Feel free to debate these picks among your friends—after all, beauty is in the eye of the beholder.
Ugly-Hot guys, on the other hand, are unconventionally attractive. They challenge outdated beauty stereotypes, and that's the main reason these types of guys are trending. These are usually guys without a mainstream jacked body (no rippling pectorals here), and with big noses, long, messy hair, or maybe a crooked smile .
Basically, they're considered "ugly" because their physical looks don't fit the traditional mold, but are considered "hot" for their charm, personality, brains, and self-confidence. Most of these celebs were considered plain old ugly or invisible before a viral interview, TikTok, or a big role in a movie or series showcased their talent and ideas.
Dylan Arnold's Instagram
Some infamous Ugly-Hot guys are Pete Davidson (a true pioneer in the rise of Ugly-Hot), MGK, Anward Hadid, Adam Driver, Matthew Gray Gubler, Andy Samberg, Rami Malek, Bill Skarsgård, Asa Butterfield, Evan Mock, Timothée Chalamet, and Jack Harlow. The latest additions to this (growing) list are Dylan Arnold and Will Poulter.
I mean, have you seen those new pics of Will Poulter? It's fair to say that the Eyebrow Kid from We're the Millers had a glow-up.
Now, there is one final category that every celeb wants to be in: the Hot-Hot guy. According to TikTok users, celebs like Michael B. Jordan, Chris Evans, Chris Hemsworth, Harry Styles, and Regé‑Jean Page are considered Hot-Hot, and we couldn't agree more. They are it!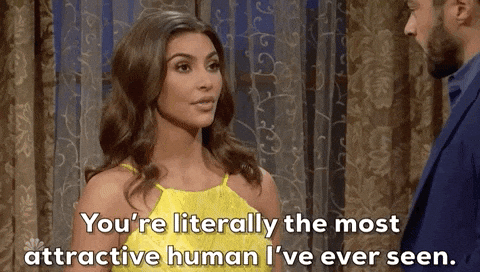 GYPHY
Keep in mind, all of this is based on someone's personal preference, so the rankings of these celebs may vary. Maybe for you some celeb is Hot-Ugly, but your friends may think they're Ugly-Hot, or even Hot-Hot. That's the beauty of beauty. Despite what society tells us, there is no standard!
So, yeah, Ugly-Hot guys might seem to just be the new trend, but it's a good sign that media stereotypes for beauty are changing, offering us a peek into a world where external beauty isn't everything. And to the boys out there who look in the mirror and feel like outsiders: Don't worry—you're a Hot-Hot guy to someone out there.