Oddly specific but deadly relationship red flags.
When you're in a relationship, it can be easy to get swept up in the 'honeymoon phase.' Everything about them seems absolutely perfect...until the 'honeymoon phase' wears off and suddenly everything they do drives you fucking crazy.
Source: GIPHY
Sometimes it's not til the relationship's over that you realize where things went wrong. It's super important to recognize potential red flags early on, that way you can avoid getting hurt by them in the future.
Certain red flags, like them constantly bringing up their exes or taking forever to answer your texts, are pretty obvious. But it's always the less noticeable ones that are the deadliest. For your convenience, here's a list of some weirdly specific but dangerous red flags to look out for next time you're in a relationship.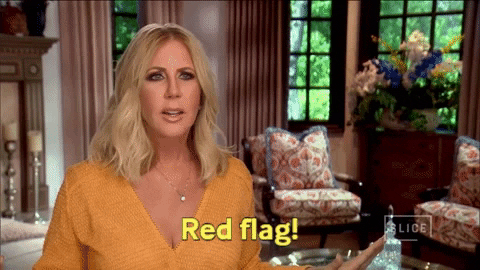 Source: GIPHY
1. If they think they're special for liking old music more than new music.
There's nothing wrong with liking older music. But if they think they're ~different~ for liking the Beatles...be careful.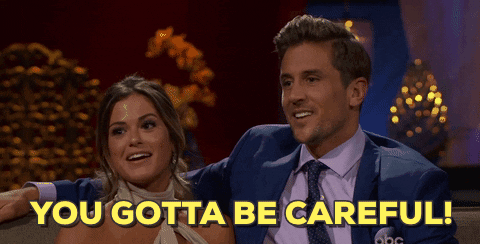 Source: GIPHY
2. If they listen to Joe Rogan's podcast.